Risk & Compliance Executive
Sheffield
Have you gained experience within a Risk and Compliance role and are now looking to join an employer that will offer you endless opportunities to progress and develop in your career?

Do you want the opportunity to make a positive impact from day one?

Proddow Mackay Solicitors LLP provides services to several business units forming part of the PM Law Group. We're the PM Law Group and we operate on a national basis offering an array of legal services. Our roots were established over 30 years ago, this means that we have decades of experience in our respective fields.

Within our group of companies, we have our own in-house Risk and Compliance team who ensure that as a business and as individuals we work within agreed SLA's and abide by the SRA code of conduct.

Across the business, we foster a culture of inclusivity and champion personal development so that each employee has opportunities to shine and flourish, and we want you to be a part of it.

As our new Risk and Compliance Executive you will assist the Compliance Team, COLP, COFA, MLRO/MLCO and DPO in ensuring that all activities carried out by the business meet the regulatory requirements of the SRA and applicable industry legislation, including data protection and anti-money laundering regulations. You will report into the Compliance Team Manager with overall responsibility for risk and compliance monitoring and resolution.

This is an ideal opportunity for a confident and enthusiastic professional with a background in compliance who wants to make a difference.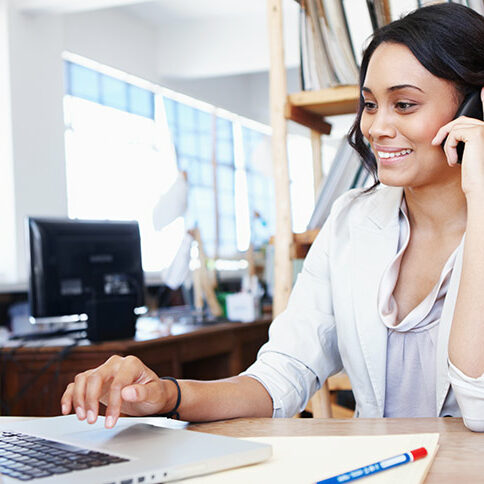 Serving as a confidential point of contact for all staff to seek clarification on issues of compliance
Serving as a point of contact for data protection and AML compliance, ensuring the business meets the requirements of the DPA 2018 and AML 2017
Working with the In-House training team to develop data protection and AML training for staff alongside the Compliance Team Manager, as part of induction and refresher training
Reviewing data protection/AML policies and guidance documents to ensure they are up to date with any future changes, and training those changes out to the business
Processing requests and complaints from data subjects e.g., Subject Access Requests, Right to Erasure/Rectification
Analysing data protection breaches, preparing reports, and notifying the COLP/COFA/MLRO/MLCO/DPO as necessary. Where necessary, liaising with the Information Commissioner's Office
In terms of regulatory compliance, supporting the Compliance Team Manager in the review of compliance policies and procedures
Assisting the Compliance Team Manager with specific investigations, as appropriate
Monitoring and considering the impact of regulatory and legislative changes, identifying any gaps and being proactive to address those gaps
Providing input into business and strategic decisions from a compliance perspective
Being proactive in providing risk and compliance support to internal projects, such as the development of new IT systems, to ensure regulatory responsibilities are met
In conjunction with the Compliance Team Manager and Group Employee Engagement and Communications Manager, developing and supporting an effective compliance communication programme, raising awareness of emerging compliance issues and related policies and procedures and supporting Group business units in embedding a culture of compliance and risk management.
The recording and analysing of compliance failures, reporting breaches to the COLP and COFA
Supporting the Compliance Team Manager in dealing with the firm's annual office insurance renewals
Supporting the Compliance Team Manager in dealing with the annual SRA practicing certificate renewals, and firm authorisations as required
Experience of working with and developing policies and procedures to regulatory standards
Experience of working in risk and compliance within a law firm or similar environment
Planning, organisation, and prioritisation skills with the ability to work to tight deadlines
Confidence to take responsibility and work independently while keeping others informed of progress
Excellent organisational, communication and time management skills
The ability to adapt in a constantly changing environment
Strong analytical skills with a pragmatic problem-solving approach
Excellent communication skills, both written and oral
Keen to maintain personal development and take advantage or training opportunities and keeping up to date with complaints handling issues
Ability to remain calm, controlled, and resilient when under pressure
Our Sheffield Head Office, PM House, has been designed to be a high quality and pleasant working environment. In addition to a competitive salary and benefits package we offer:
Fantastic working hours: Monday to Friday, can offer 100% office based or a hybrid based working arrangement
Competitive pay – up to £28,000 DOE
Generous Annual Leave entitlement – 25 days per year + Bank Holidays
Opportunities for you to progress and develop further in your career
Healthcare cash plan
Pension Scheme
Lucrative 'Refer a friend scheme'
Free Parking
Free Costco Card
Free Fruit Daily
On-site subsidised canteen with relaxation area
Employee Assistance Programme
Death in service benefit
Annual Summer and Christmas Parties
Award Events
Additional Annual Leave entitlement for long service
If you're passionate about risk management and compliance and ready to take your career to the next level, we'd love to hear from you!
If this role isn't for you, check out all of our current vacancies online today through our group website: Careers – PM Law Group (thepmlawgroup.co.uk)
We're always looking for new people to join the Group who represent our values and want to take advantage of our experienced and award-winning training programs. If you do not see a role that complements your experience, you can always submit a speculative CV!
The PM Law Group are an equal opportunities employer.
Enter your details in the form below and we'll review your application and come back to you in due course. You can upload a copy of your CV using the form, in either Word or pdf formats.