We're now taking Graduate Applications for 2024
Are you looking to build a rewarding career in the legal sector after your degree? If so, that first step on the career ladder is an important one to get right.
If you feel that you'd benefit from a structured training programme, working alongside other graduates and getting hands-on experience in different practice areas, we'd love to hear from you. You're in the right place to find out more about our full-time graduate development opportunities.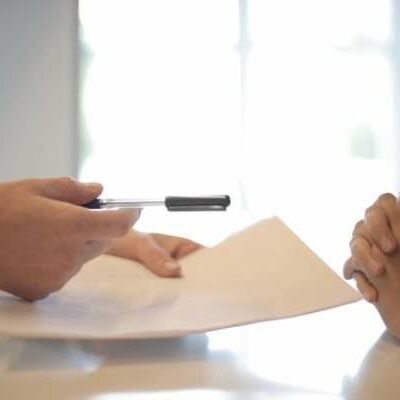 Key Dates for Graduate Recruitment
If you'd like to apply for a graduate role at the PM Law Group, you will need to meet the following deadlines.
1 February
Closing date for applications.
28 February
Successful applicants will receive their invitation to an assessment centre.
March
One-day Assessment centres will be held at our Sheffield office.
April
Offers of employment will be sent to successful candidates.
Summer
Our successful graduate recruits will start their roles with us.
The training you can expect as a Graduate at PM Law Group
As a graduate you'll know the value of learning things in a structured, methodical way. Our Graduate Development Programme gives you focused, specialist tuition for your chosen area of law. You'll then get opportunities to put that knowledge to use quickly, by working on legal cases within your department.
Our training is delivered by our award-winning, in-house team on a full-time basis. Our legal trainers are qualified lawyers who now specialise exclusively in training and development. We keep all our lawyers informed on changes in the law and procedure, so, you can be sure that any training you receive will be thorough and up to date.
The development activity you do will include:
Classroom learning – You'll get to take time out from your day-to-day work to focus solely on learning alongside fellow graduates, with training that's tailored to the needs of your role.
eLearning – This allows you to learn and develop at a time to suit you, in between your work commitments.
Coaching and feedback – This is your chance to have dialogue with our trainers and get constructive feedback that's specific to your career development.
This mix of learning methods gives you the balance you need to make a strong start to your legal career and complements the hands-on work you will do within your new role.
SQE & Training Contracts
We're thrilled to offer opportunities to undertake the SQE with us, in conjunction with the College of Legal Practice – there will be various options as to how successful applicants can undertake the SQE, including different timescales.
We're also offering the chance of funding for the course to some students. In addition, we're also looking to offer Training Contracts for LPC graduates for 2024.
Life as a Graduate at PM Law Group
Starting work after university can be daunting after several years studying alongside your friends and peers. As part of our graduate scheme though, you won't be alone – we take on up to 20 graduates a year.
That means you'll be training alongside other graduates, as well as learning from more senior lawyers within your department. You'll build a strong network of people at all levels of the business which will really help your ongoing development.
Typical Graduate Roles
A full list of roles will be advertised every time we announce our next intake of graduates. We recruit across all of our key departments and often recruit multiple graduates into the same area of the business. The following are roles that we regularly recruit for.
Conveyancing Legal Assistant – Helping clients through the process of buying, selling or transferring the ownership of a house, or remortgaging. You will work on key stages of the process before eventually working across full property transactions.
Personal Injury Litigation Assistant – We deal with a wide range of injury types such as traffic accidents and workplace accidents. The role would involve managing files, requesting medical reports and preparing client correspondence.
Dispute Resolution Litigation Assistant – The department helps clients to resolve consumer disputes, landlord and tenant disputes and more. You would help set up and manage files, correspond with clients and assist senior lawyers within the department.
Why we recruit for Graduates
As a business, we're always looking to grow, while maintaining the great levels of service our clients expect. To do this, we need the right calibre of people.
Recruiting bright graduates and providing opportunities for you to develop your career is essential to the future of the business. As a graduate at PM Law, you can expect to be part of a thriving business.
What we look for in Graduates
We've worked with graduates for many years and we know that the most successful ones are those who demonstrate certain other skills, over and above their legal knowledge. The key qualities we look for in graduates are:
Hard-working – A career in the legal sector is rewarding, but not easy. We need committed, focused individuals who can see things through for the benefit of their clients.
Confident – We look to get you involved in real work for clients as early as possible. You must be confident in your ability to pick up new things and build trust with your clients.
Great communicator – Legal work can be complex and it's vital that you can always communicate clearly and succinctly with both clients and colleagues.
We look for these qualities and more, throughout our graduate recruitment process, which includes an in-depth assessment centre for selected applicants, where we can meet you in person and get to know your full range of skills.
When should you contact us?
We recruit graduates every year, so the next opportunity is never far away. The best times to get in touch are:
When you've recently completed your degree, or
During the final year of your degree
Your degree should ideally be in law, or contain a significant amount of legal content. However, we do also consider candidates from other subject areas for both legal and non-legal roles. If you're not ready to apply yet, you can join our mailing list and we'll update you in future when we next take on graduates.
Take the first step
Whether you're nearing the end of your degree or just starting to think of your legal career after you graduate, we'd love to hear from you so we can explain more about the graduate opportunities we offer. Get in touch now and we'll come back to you with more details at the appropriate time.
Summer 2024 Intake
If you're ready to apply for a role and can be available to start work in summer 2024, start the application process now and upload your CV to start the recruitment process.
Future Intakes
If you're not ready to start a role in 2024, you can join our mailing list to be updated when we next recruit for graduates. We typically have at least one intake per year, so you'll never need to wait long.