Technical Property Lawyer
Sheffield
We have some exciting news to announce! Due to a rapid period of exponential growth, we are now able to add to our fantastic legal team!

Are you looking to join an employer that is forward thinking, innovative and that can offer you endless opportunities for you to progress and develop?

We're the PM Law Group and we operate on a national basis offering an array of legal services. Our roots were established over 30 years ago, this means that we have decades of experience in our respective fields.

We have a specialist and dedicated Conveyancing business that forms part of the PM Law Group. Being at the forefront of cutting-edge technology, we are a modern business who can help individuals across England and Wales to move house. Our technological expertise means we can deal with clients locally or at a distance whilst still providing that ever important human touch.

Across the business, we foster a culture of inclusivity and champion personal development so that each employee has opportunities to shine and flourish, and we want you to be a part of it.

As our newly appointed Technical Property Lawyer you will report to the Senior Legal Support Manager on a day-to-day basis, but ultimately responsible to the Managing Director.  You will have responsibility for technical title checking and when necessary carrying out audits and file reviews. Further the role has an influence into best practice and system development, workflow and process improvement.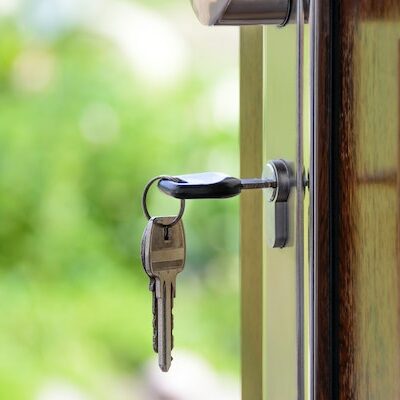 To carry out complex Title Checking with production of appropriate reports and legal enquiries and if necessary, carrying out Audits and File Reviews
To improve case management system – develop caseflow / workflow process by assisting with best practice ideas
To assist as required with complex / VIP cases
To provide ad-hoc coaching as required with issues that arise in conjunction the trainer/Senior Legal Support Manager
To meet all key SLAs and KPIs within the department/referrers' requirements
To be a role model for those around you in both file management, actions and behaviour
To always ensure individual compliance with all policies and procedures
To attend and contribute in team meetings
To report directly to the Senior Legal Support Manager on all above aspects
Able to balance multiple priorities within a fast-changing and demanding environment
Exceptional organisational skills with the ability to manage a varied workload and prioritise accordingly.
Ability to work on own initiative or part of a team
Ability to pay attention to detail
Ability to coach, mentor and train as required
Ability to deal with complex cases including those of a commercial and high net worth
Excellent client care, professional, but approachable manner
Self-motivated with excellent organisational skills
Must have a modern approach to conveyancing and it's process driven, proactive, risk-based requirements
Flexible approach
Minimum of 3 years' experience (but all levels considered including more senior) in conveyancing fee earning dealing with sales, purchases and remortgages
Must be competent and show experience in:
– Freehold
– Leasehold
– Shared Ownership / Equity
– Registered and Unregistered properties
– Transfer of Equity, Remortgage and Refinancing work
– Carrying out File Reviews and Audits
Flexible working options including Hybrid working or working 100% remotely from home
Monday to Friday – Office Hours – 9.00am – 5.00pm with 1 hour's lunch break
Competitive Starting Salary up to £35,000 DOE
Generous Annual Leave entitlement – 25 days per year + Bank Holidays
Additional Annual Leave entitlement for long service
Industry leading training
Opportunities for you to progress and develop further
Healthcare cash plan
Pension Scheme
Lucrative 'Refer a friend scheme'
Free Parking
Free Costco Card
Free Fruit Daily
On-site subsidised canteen with relaxation area
Employee Assistance Programme
Death in service benefit
Annual Summer and Christmas Parties
Award Events
If you have the experience that we require, apply now.
If this role isn't for you, check out all our current vacancies online today through our group website.
We're always looking for new people to join the Group who represent our values and want to take advantage of our experienced and award-winning training programs. If you do not see a role that complements your experience, you can always submit a speculative CV!
The PM Law Group are an equal opportunities employer.
Enter your details in the form below and we'll review your application and come back to you in due course. You can upload a copy of your CV using the form, in either Word or pdf formats.